Kathlene E. Thiel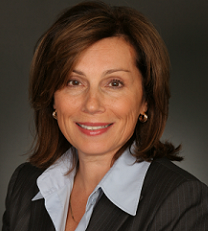 Kathy is a Certified Business Intermediary and Certified Valuation Analyst with almost 40 years' experience in business.
She obtained a BA in Economics from Union College in Schenectady and her early career was in sales and marketing for Procter & Gamble, Johnson & Johnson and AT&T. Desiring to become an entrepreneur, she bought a business, The Knowledge Network, Inc., which she owned for over 14 years. After the successful sale of that company she earned an MBA from Union Graduate College and started ThielGroup - a business sales, consulting and valuation company. Since that time Kathy has assisted in the sale of and performed valuation services for numerous companies in various industries throughout Upstate New York.
Kathy's education, credentials and experience are ideal for business owners who want to sell or buy or need a business valuation.
CERTIFICATION, MEMBERSHIPS AND ASSOCIATIONS
M&A Source
Certified Business Intermediary (International Business Brokers Association)
Certified Valuation Analyst (National Association of Certified Valuation Analysts)
NYS Licensed Real Estate Salesperson (CBCPrime)
COMMUNITY INVOLVEMENT
Union Graduate College (now part of Clarkson University), Schenectady, NY - Member, Board of Trustees, July 2010 - January 2016
Humane Society of the Capital Region, Albany, NY - President and Founding Member, December 2009 - present
To leave a confidential voicemail for Kathlene Thiel, call 518.599.0219 x302
or send an email to kthiel@thielgroup.com